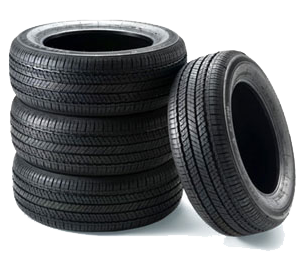 Welcome to Superior Toyota's Tire Center! 

Home of the Tire King, Superior Toyota is Erie's one stop shop for tires!
One of the most important features of your vehicle is its tires. After all, without tires your car wouldn't be able to go anywhere. Moreover, without healthy tires, your car's safety can easily become compromised.
That's why our tire center is dedicated to making sure you have the best tires available for your vehicle that are in top shape and stand out on the road.
It's not all just about performance, though. It's also about appearance. You want your tires to represent the personality of the vehicle you're driving. We can also help with that as well.
Providing You with a Comprehensive Selection and Affordable Prices
Here at Superior Toyota, We want you to be safe on the road. Whether that's finding you the best tires for your vehicle, or that is providing you with quality and efficient service, we are here to help you.
If you need your tires looked at, or you would like a new pair, stop by our dealership in Erie, PA. Whether you're right in Erie, or you're in one of the many areas we serve, including Meadville, Titusville, North East, PA and Conneaut, OH, we are proud to call you our customers and to serve your needs.