Superior Toyota is a locally owned dealership and we take pride in our community.  We believe it is important to give back to our neighbors and help those in need.  Here are some community groups and organizations that we have partnered with: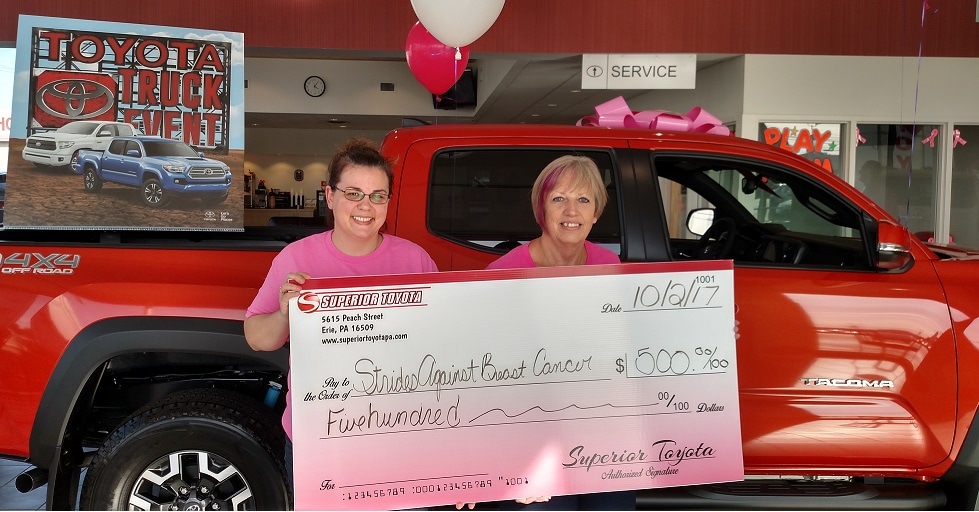 This chairity is through the American Cancer Society. Our own employee, Deb Mogel (pictured here with Jen Myers), is a breast cancer survivor. Deb is doing the Making Strides Against Breast Cancer walk and we're sponsoring her team! More information can be found here.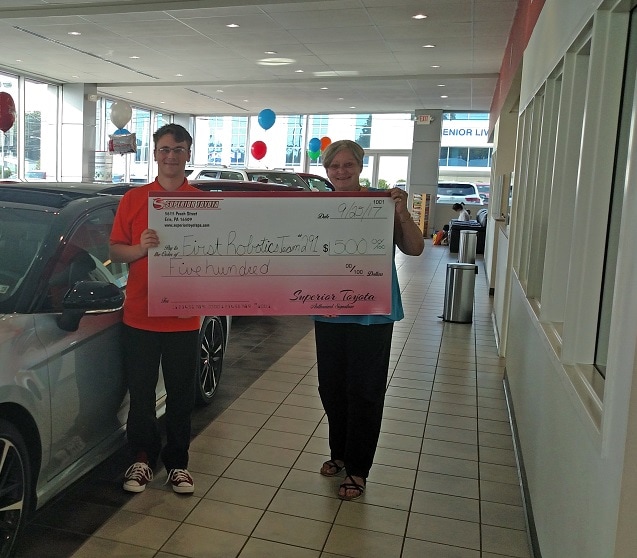 We're sponsoring First Robotics Team #291! First Robotics Team is an organization that helps the community recognize the impact that science, technology, mathematics and engineering can have on everyone's future. Find out more here!